SITE BITE: Converting the Microchannel in a Trane® TCD600B unit.
Nationwide Coils goes on-site for another Trane microchannel conversion.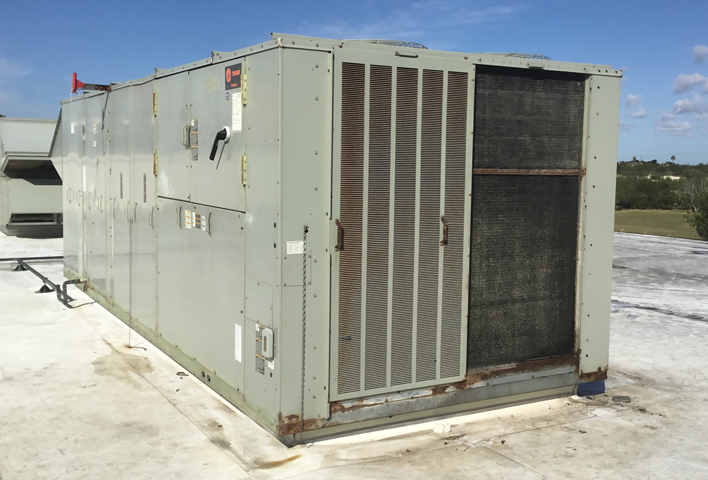 Recently, we worked on another successful microchannel conversion on a job in South Texas for a major telecommunications company. In this particular Trane model, the original microchannel was made with eight MCHX coils.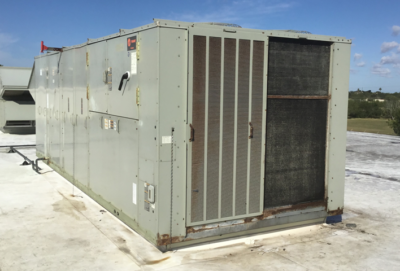 Before: Trane unit with eight, all-aluminum microchannel coils.
In the conversion, we built two larger coils — to make installation easier — and upgraded the all-aluminum microchannels to the more durable and efficient copper tubes.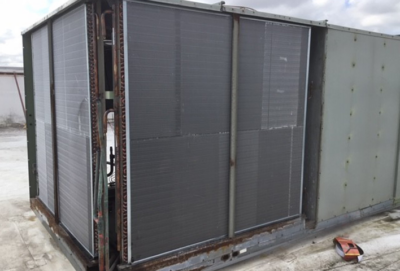 After: Our two, copper tube, aluminum fin coils.
Everything went smoothly on install day and the customer was able to place the new copper tube coils back in position with minor modifications. Keep in mind, these coils are over 5 ft. tall and over 6 ft. wide, weighing about 175 lbs. each.
Realizing the benefits of microchannel conversion coupled with a job well done, the customer reached out to us again to replace their additional Trane RTUs on a quarterly basis with our microchannel conversion.
Additionally, they've requested a minor adjustment to the length of the end plate flange, adding a ½". This would make the flange 1.5" long and allow the customer to rest the casing of the unit on the end plate flange and use self-tapping screws to fasten it securely.
As they say, a picture is worth a 1,000 words. The customer sent us some great shots of our installed coils with details for the modifications they would like in the other units.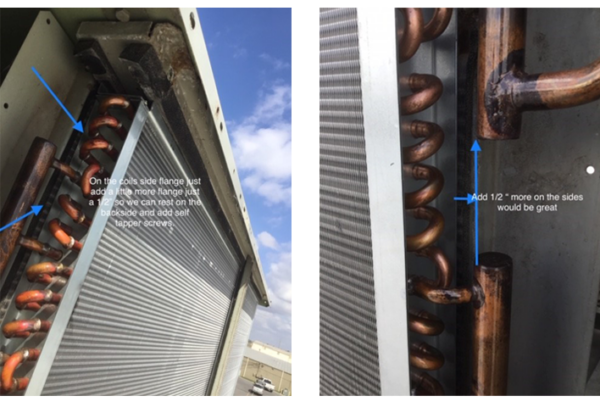 The beauty of working with Nationwide Coils is not only are we #MastersOfMCHXConversion but we can customize the design of any commercial HVAC coil, even an OEM replacement.
Chances are, the OEM would not be able to convert the microchannel, let alone tailor the coil to make it easier to install.
If you have an all-aluminum microchannel, consider converting to a copper tube, aluminum fin coil. This conversion is an efficient, cost-effective solution to common leaking issues in OEM MCHX coils. Upgrading will not only make your system more reliable and easier to service but will maintain all of the OEM efficiency.
Interested in a MCHX conversion? Email us anytime. All we need is the unit's make and model number to get started.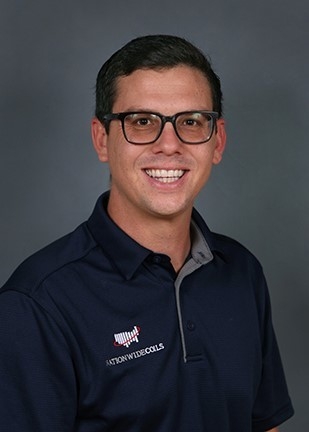 Written by: Ste[hen Barzelatto
Vice President, Nationwide Coils