SITE BITE: Accessing Hard-to-Reach HVAC Ceiling Units
On-site visit details of how to overcome those HVAC units in tough spots. A common occurrence for James Filauro, our New York Account manager at Nationwide Coils.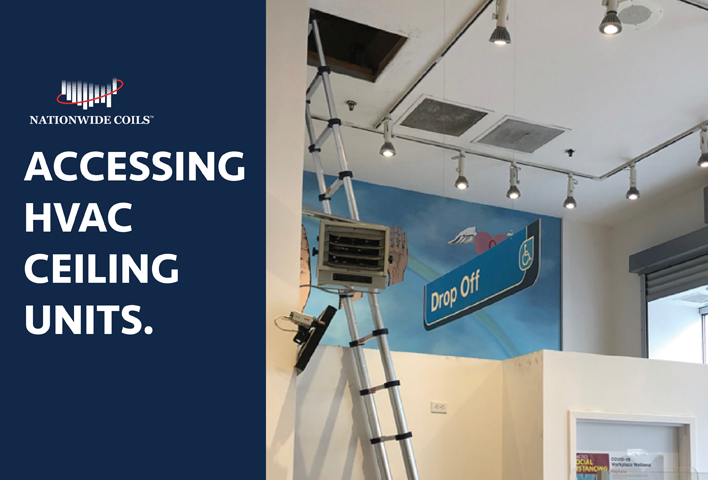 With literally hundreds of commercial site visits a year, Nationwide Coils encounters many ceiling units that are installed 15 to 30 feet high. HVAC units placed at this height are quite common in retail stores, like the one featured here, although they can literally be found in any industrial-type space.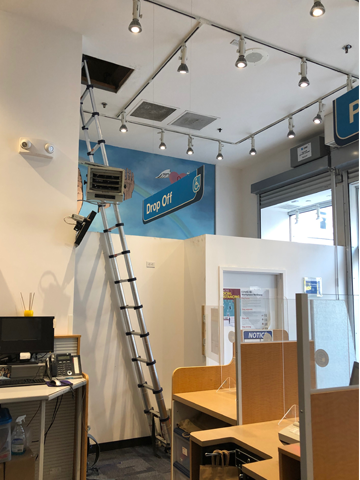 A ceiling HVAC unit we accessed on a recent service call to a major U.S. retailer.

Such again was the case at a recent site visit to a Mt. Vernon Middle School, where I was called to measure a hot water coil and a DX evaporator coil in a Carrier 7.5-ton ceiling unit.
Where some would have to overcome their fear of heights to measure this coil, I had to overcome my fear of returning to Middle School. Eeesh.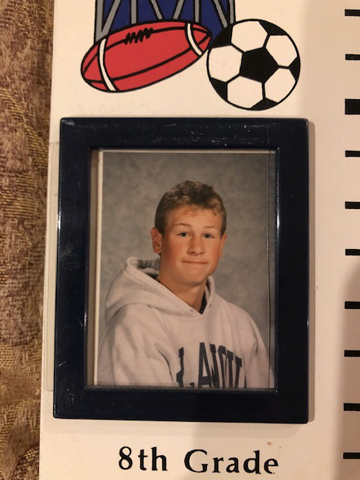 Middle School me. Ok, back to coils…
Suspended at 30 feet high and with the building's infrastructure surrounding it, the unit was in a tough spot, to say the least. The contractor wanted to drop the unit just to obtain the dimensional date of the coils. Not only would this have been time consuming BUT expensive, so I got up there and took a close look at the unit before dropping it. With some skill and a little luck, I was able to get the measurements of the coil without incurring any additional work or costs from the contractor, making for another happy customer.
And with that, what did we learn going to Middle School today? Before you drop a unit, drop me a line! james@nationwidecoils.com.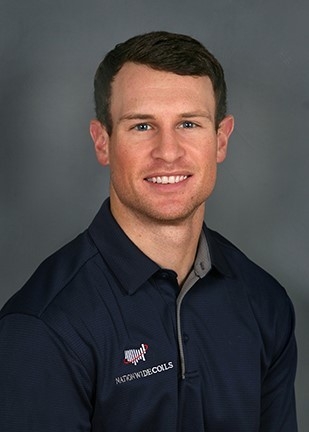 Written by: James Filauro
Nationwide Coils Account Manager NYC/NJ/CT