What does it cost to replace a commercial HVAC coil in 2021?
From labor to today's markets, a lot factors into the price of an HVAC coil. Let's take a look at your typical pricing and the skyrocketing costs fueled by a less-than-typical year.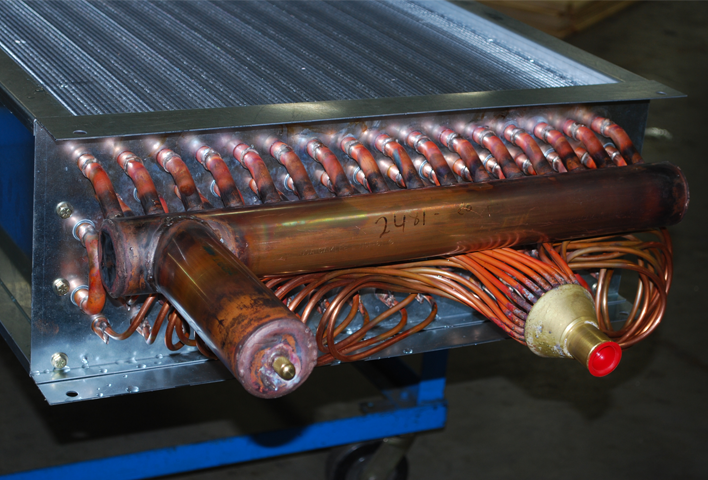 If you've never replaced a commercial HVAC coil before, you may have wondered what it costs. With no two coils the same, be it custom or OEM replacement, there's a long list of factors that determine the price, including materials, labor, freight and much more.
General Pricing Guide
Depending on the unit and materials used, a typical replacement coil can range anywhere from $100 for the smallest of coils to upwards of $100K for the largest of coils made of full stainless steel. Your standard copper tube, aluminum fin coil could run upwards of $10K. Again, with size playing a big factor in the price range.
Recent Increases in the HVAC Industry
There are some years, even months, where coil costs jump at an unexpected and significant level. 2020 thru 2021 was such a time. Take an unrelenting pandemic coupled with a crippling U.S. winter storm, and not only have resources become scarce but supply chains have been hit hard, including those in commercial HVAC.
Fact is, over the past year or so, many raw materials have seen record price increases. In the past 12 months alone, aluminum is up 98%, copper is up over 100% and galvanized steel is up 132%. Remarkably, lumber is up 193%, reaching a 13-year high. From manufacturing to the cost of freight, all predictions say prices will only continue to rise in the coming months.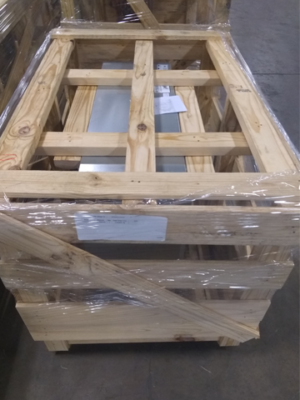 With lumber at an all-time high, freight increases are being felt across the industry.
Comparing Apples to Apples
To help get a better sense of how costs have increased, we did a price comparison on a Carrier® 38AKS028 OEM coil ordered in 2015 versus what it would be in May 2021.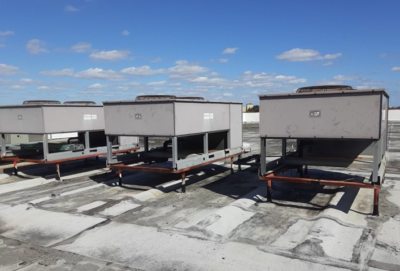 The Carrier® 38AKS028 from a Nationwide Coils site visit.
We determined that same coil would cost at least 15% more than it did in 2015. Fortunately, these types of major increases don't happen too often and pandemics only come around every 100 years or so — fingers and toes crossed.
Ultimately, to truly know what a replacement coil is going to cost you, it's best to get a free quote.
Ways to Save
With all of us at the mercy of inflation, there are a few ways to help keep costs down in the long run…
• Maintenance is key
One easy way to save is to keep your coil clean. A dirty coil can bump energy usage upwards of 30%. Upon installation of new equipment, implement a cleaning schedule to keep your coil and unit running at optimal performance.
• Convert the Microchannel
If you have an OEM coil manufactured with an all-aluminum microchannel, consider converting to a copper tube, aluminum fin coil. This upgrade is an efficient, cost-effective solution to common leaking issues inherent in OEM MCHX coils. Upgrading will not only make your system more reliable and easier to service but will maintain all of the OEM efficiency.
• Apply a Protective Coating
Over time, a coil will naturally degrade due to environmental or galvanic corrosion, resulting in increased energy and maintenance costs. One of the most effective means of prolonging the life of your coil is to add a protective coating. This easy add-on will help shield your coil from a long list of contaminants and keep your unit running at peak performance.
• Go With a Quality OEM Replacement
A surefire way to save is to purchase an OEM replacement coil, which costs about 30% to 50% less a name brand coil. The quality is just as good and it offers the same, if not better, performance. Plus, an OEM replacement manufacturer has the ability to customize coils to your specific needs.
Beyond Price, Think Service.

Just as no two coils are the same, no two coil manufacturing companies are the same either. When you get a coil quote, consider the years of experience backing their product, knowledge they are willing to share and their level of customer care. After all, you get what you pay for. Sometimes, it's good to forgo emailing and actually pick up the phone and talk to someone from the company. This can help you determine from the outset if they'll be a good HVAC partner.
Have a question or need a quote coil? We invite you to call us at 888.COIL.PRO or email us anytime.