"Get Your Fix" Part 3 of 10: Carrier® 38APS/38APD
Back to our top ten commercial OEM condenser coils that have had issues while in service over the past decade. Coming in third is the Carrier® 38APS/38APD series.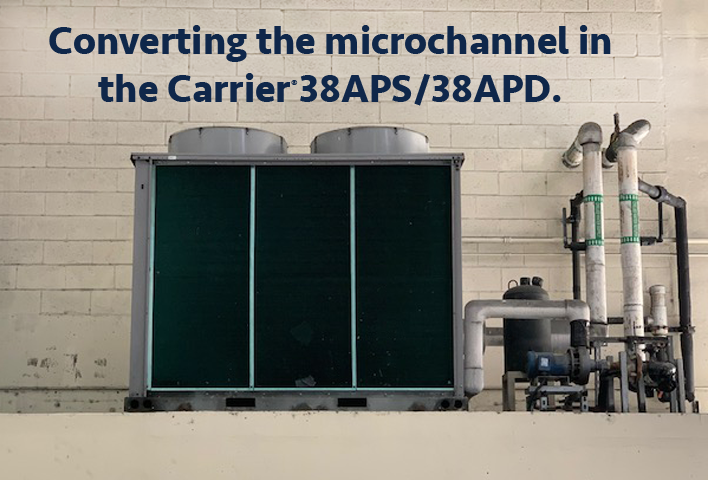 Making our list of OEM Condenser Coils with reoccurring issues is the Carrier® 38APS/ 38APD. Carrier introduced the Gemini® Select commercial air-cooled, split-system condensing units with Puron refrigerant (R-410A) around 2012. In Carrier's marketing of this unit, they labeled their Novation® heat exchanger design with microchannel (MCHX) condenser coils as "a robust, cost effective alternative to traditional coil design." Although customers may realize a cost savings at the time of purchase, long term they wind up paying more with recurring leaking issues, damage from foreign materials and difficulty with repairs.
Why would Carrier use Novation microchannel coils?
The cost savings of Novation microchannel coils not only allow for mass production but the design leaves a smaller refrigerant footprint. While we are all for being environmentally conscious, should it come at the sacrifice of unit's overall quality and performance? We'll leave that up to you to decide. At the very least, we feel customers should have a choice in their microchannel.
It's time to #changethechannel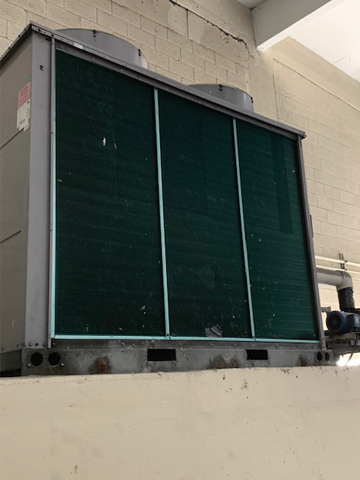 Our extensive experience with the Carrier 38APS/ 38APD was one of the main reasons Nationwide Coils began implementing microchannel conversions. Our #changethechannel program gives customers the option to convert their all-aluminum fin coils to the more durable copper tube, aluminum fin coils, making their unit more reliable and easier to service while maintaining all of the OEM efficiency.
We can manufacture a copper tube coil that installs easily with minor re-piping and handles the same capacity as the original microchannel coil. Although the unit will require 20-30% more refrigerant and needs to be charged via sub-cooling, gone are the days of constant leaks, unreliable repairs and catastrophic unit shut down time.
The smaller tonnage units are available in dual and single refrigeration circuits 025-065, large tonnage units are available in dual refrigeration circuits only 070-130.
Getting a Quote is Easy.
As a leader in custom and OEM replacement coils for all commercial HVAC units, Nationwide Coils can #changethechannel in every make, model and year unit, including these Carrier models:
Unit Size 025 – 050: Offer both Dual & Single Refrigeration Circuit
38APD025
38APD027
38APD030
38APD040
38APD050
38APS025
38APS027
38APS030
38APS040
38APS050
38APD060 (D Only)
38APS065 (S Only)
38APD070 (D Only)
38APD080 (D Only)
38APD090 (D Only)
38APD100 (D Only)
38APD115 (D Only)
38APD130 (D Only)

Have a question or interested in getting a quote on a microchannel conversion?
Email us any time or call 888.264.5776.
All we need is the make and model number to get started.